Recently, Chery held a launch conference of Tiggo 8 Pro at the Marriot Hotel, South Africa, which was attended by 30 core media outlets. Tiggo 8 Pro, a core model of the Pro Family, was launched at the conference. Media reporters were invited at the venue for static and dynamic test drive, thus offering South African media and users superior driving experience.
Tiggo 8 Pro is one of the key models of Chery Tiggo series. Next, Chery will also introduce Tiggo 8 Pro and other models to Ecuador, Costa Rica, the Philippines and other American and Asian markets, bringing PRO power, PRO technology and Pro safety, as well as high-quality driving experience to consumers around the world.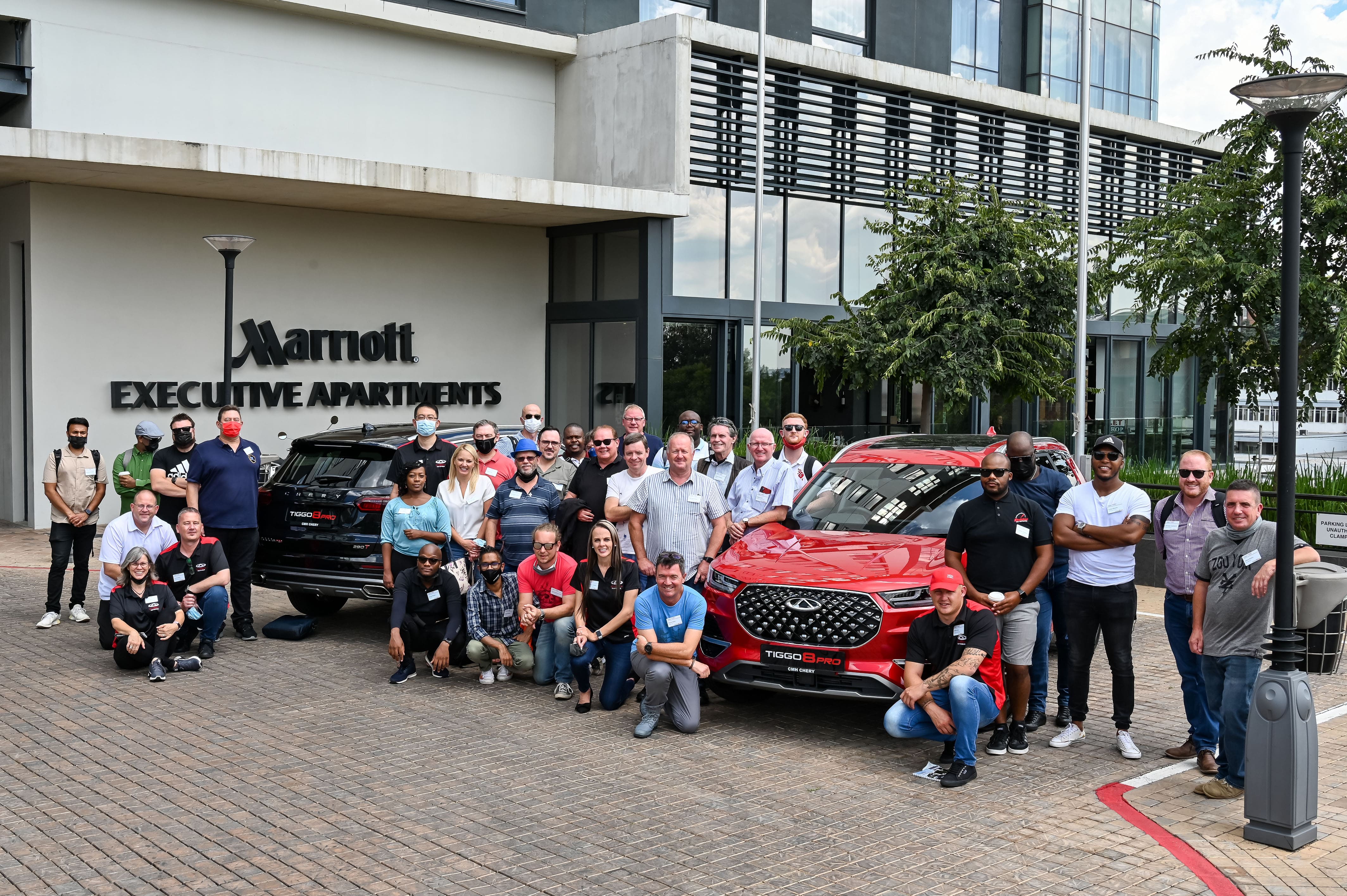 Group photo of the media at the launch conference in South Africa
PRO power: perfect combination of speed and control with a powerful engine
All vehicles of the Tiggo 8 Pro series are equipped with 1.6TGDI engine, with the maximum power of 145KW, the maximum torque of 290/2000-4000rpm, and the fuel consumption per 100 kilometers of 6.8 L for the 1.6T direct injection spark ignition engine. Supported with the 7-speed dual-clutch transmission, it has super power to achieve the acceleration to 100km/h in only 8.9 seconds and the maximum bearable torque of 290N.m. Adopting BOSCH steel belts, it has greatly improved the transmission efficiency, which is as high as 92.5% and can save the fuel consumption by 7%. The power response of the vehicle is very positive, so no matter at what speed you step on the pedal for sudden acceleration, the transmission will downshift quickly, realizing perfect combination of speed and control.

1.6T GDI engine +7DCT transmission
PRO technology: On the strength of its humanized technology and luxury style, you will love it at first sight
Tiggo 8 Pro is equipped with dual 12.3-inch LCD screens with high resolution, which can realize the information interaction between the mobile phone, the LCD instrument, and the high-definition touch screen. Its ADAS system can detect the distance between the vehicle and the vehicle in front or pedestrians by identifying the vehicles in front, pedestrians and lane lines, etc., so as to provide assistance for safe driving. Its inductive intelligent anti-pinch electric memory tailgate, which is unique in the same segment, can automatically open within 1m or through remote control. Besides, its latest technological features such as wireless charging of mobile phones, automatic anti-glare interior rearview mirrors, electronic gear shift and 360 fully transparent HD panoramic reversing image with bird's eye view, provide users with humanized design, comfortable driving experience and luxurious atmosphere, as well as technological support for convenient mobility.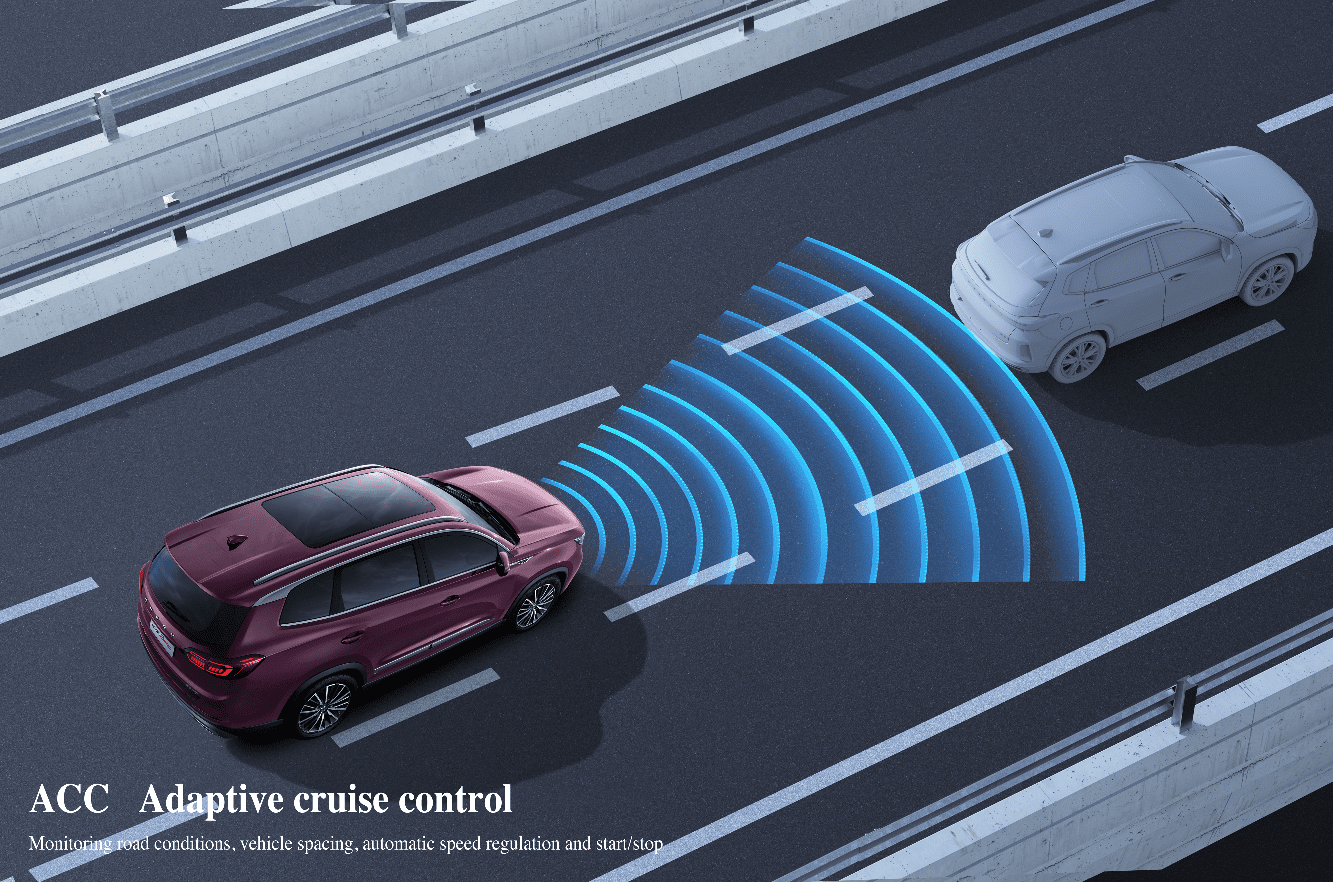 ADAS (Advanced driver-assistance system)
PRO safety: reliable quality and caring service protecting users all the way
Tiggo 8 Pro is equipped with leading all-round 6-airbag system to provide comprehensive and thoughtful protection, and full-length side curtain airbags to protect passengers of the rear seats as well. All vehicles of the series are equipped with ESP (Electronic Stability Program) as a standard feature, which, on the strength of advanced high-performance quad-core processor, improves the adjustment accuracy by 33 times and achieves more delicate dynamic control of the vehicle body, lower energy consumption, faster operation speed and quicker response. It also features high-strength body, with more than 60% made of high-strength steel. Furthermore, multiple pieces of Bentele ultra-high-strength thermoformed section steel with the yield strength of ≥1500Mpa are used, and the whole vehicle is covered with galvanized steel plates. In addition, Tiggo 8 Pro also adopts the TPMS (tire pressure monitoring system) and mechanical child safety lock to ensure safe and comfortable mobility of the occupants.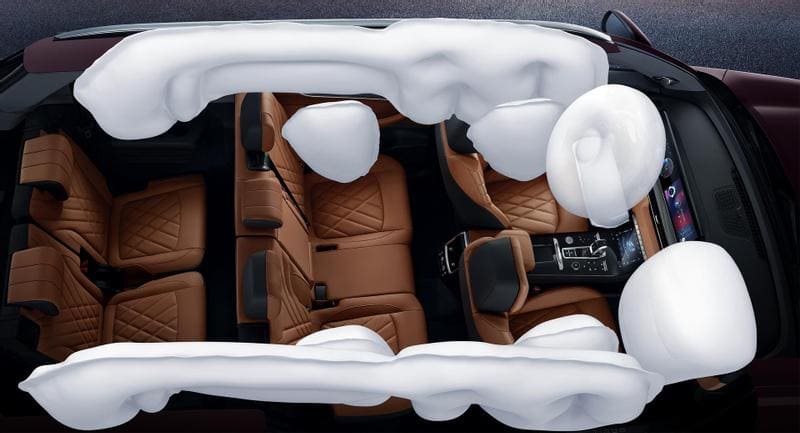 All-round 6-airbag system