Recently, in the annual competition held by Saudi Auto and Sport Motor, two well-known local automotive media in Saudi Arabia, Chery TIGGO 8 PRO was awarded the title of "2021 SUV with the Best Advanced Technology" by the two automotive media. This is the first time Chery has won two media awards in Saudi Arabia.
Saudi Auto and Sport Motor have many loyal automobile fans and are highly professional and authoritative. These awards represented the recognition of Chery TIGGO 8 PRO by Saudi mainstream media.
Since its marketing in Saudi Arabia in June 2021, TIGGO 8 PRO has seen a rapid increase in sales, with being the top SUV in its segment and aiming to be the leading car in coming months, which also shows the recognition and favor of Saudi consumers for Chery and the brand-new PRO series products.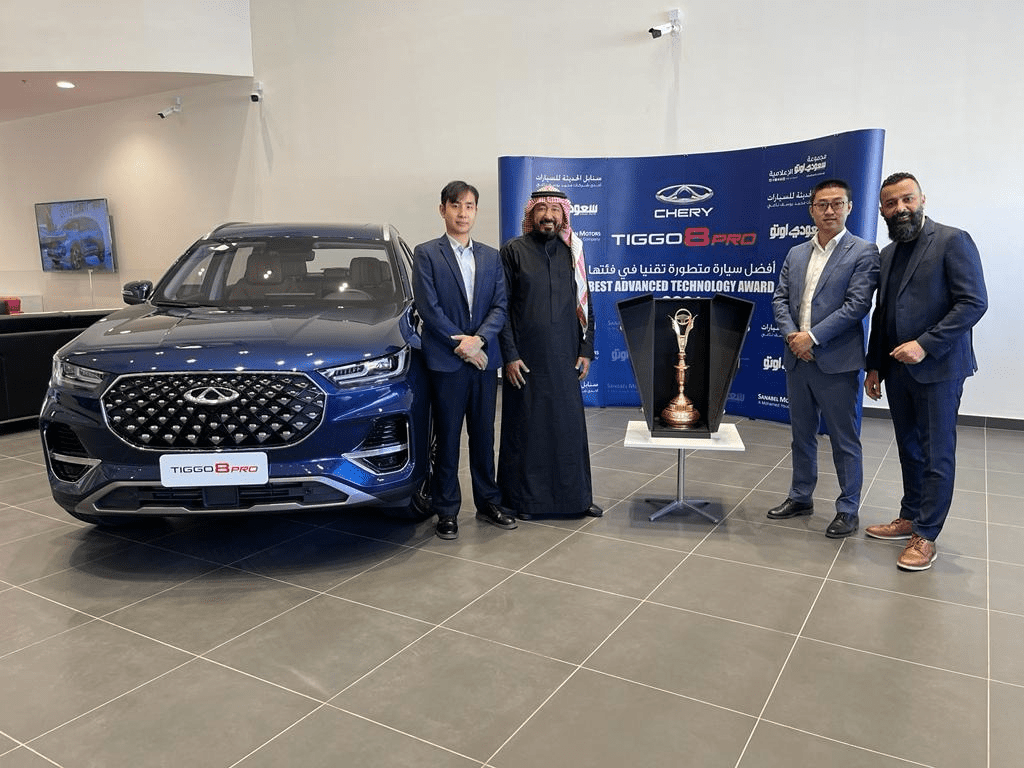 Saudi Auto Awards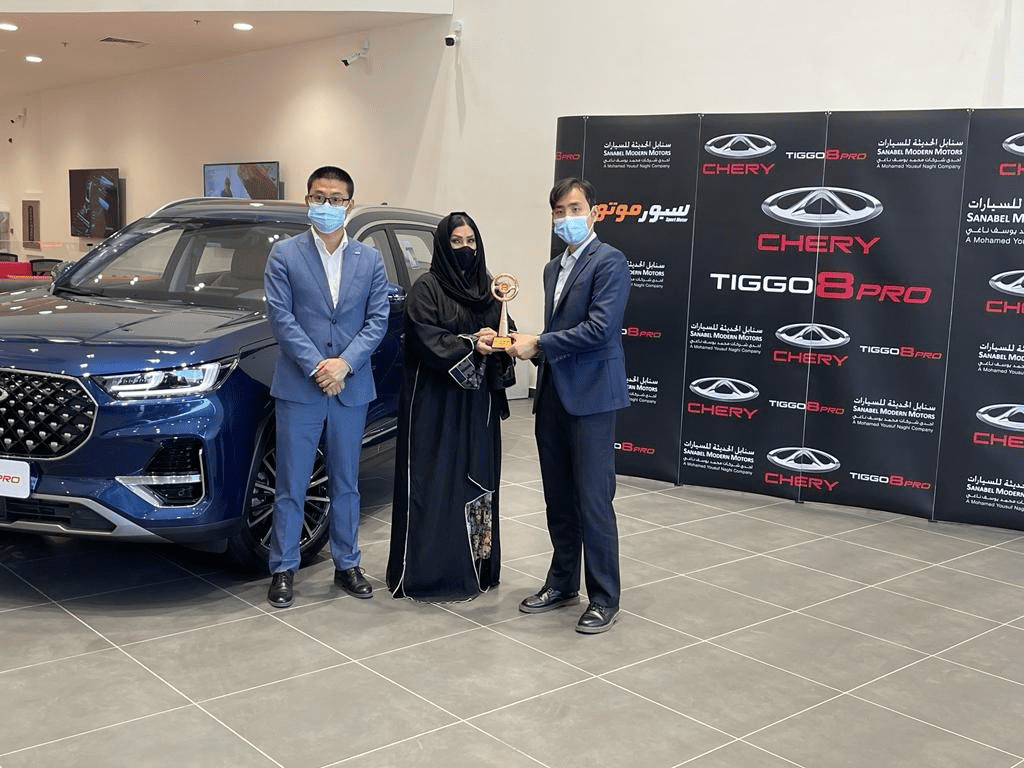 Sport Motor Awards
As a new PRO FAMILY series model built by Chery Automobile based on global standards, TIGGO 8 PRO embodies the best of Chery technology, especially 1.6TGDI+7DCT, the top ten power combinations. The whole series comes standard with all-LED luxury lights and exclusive close-fitting luxury leather seats.
The top ten power combinations, excellent performance and ultra-low fuel consumption perfectly match each other
In terms of power, TIGGO 8 PRO is equipped with 1.6 TGDI engine and 7DCT transmission. The 1.6 TGDI won the title of "China Heart" Top Ten Engines in 2019, with a maximum power of 145 kW and the peak torque of 290 N • m. It is perfectly matched with the 7-speed wet dual clutch transmission, which brings outstanding acceleration performance and ultra-low fuel consumption, enabling the TIGGO 8 PRO to accelerate from 0 km to 100 km in only 8.9 seconds and boast the low fuel consumption of only 6.8 L per 100 km.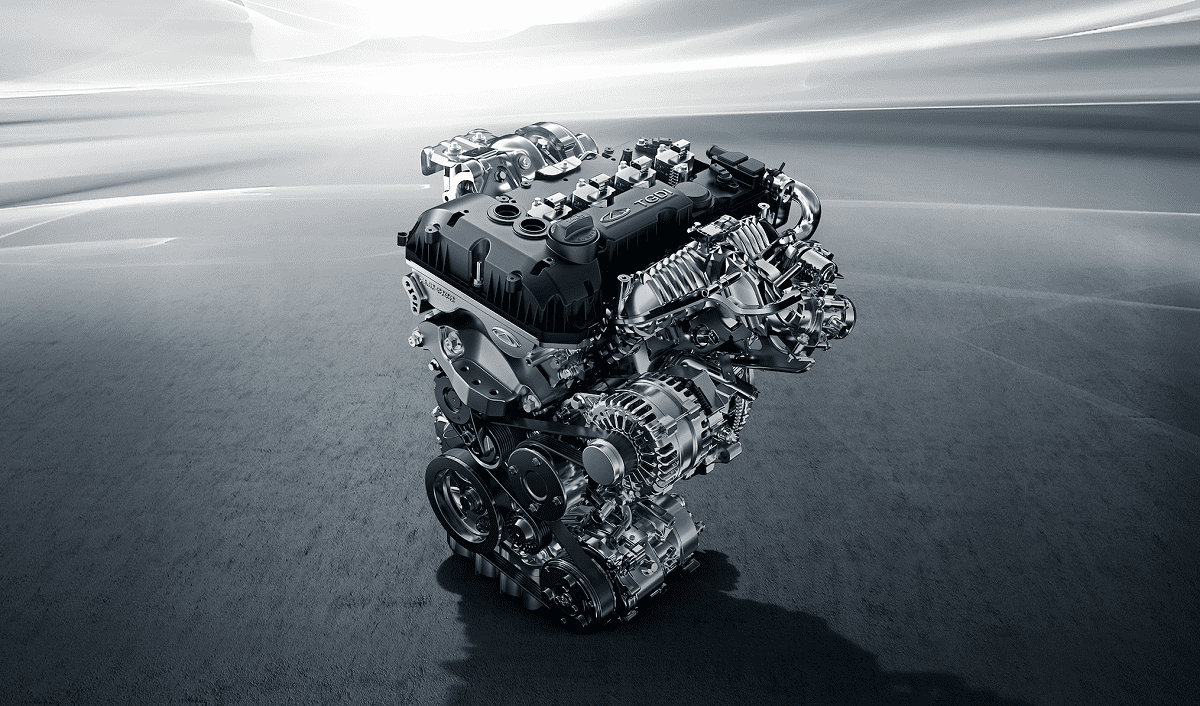 "1.6 TGDI Super China Heart" of Chery Automobile
Heroic diamond grille and all-LED luxury lights as standard
In terms of appearance, TIGGO 8 PRO adopts a new generation of family-style aesthetic design concept, as well as all-LED luxury lights as standard, bringing flagship visual experience with artistic beauty and high-energy technology. In the front face, the matrix diamond front grille design brings unique visual effects. The sharp and clear 4D light blade luxury headlight set integrates LED crystal headlights, double light blade daytime running lights, running water turn signals and other scientific and technological configurations, enabling the perfect compatibility between design sense and functionality. On the side of the body, the concise side waistline implies strength and the smooth roof arc outlines the slender side with calm atmosphere. At the rear of the car, the rear taillights of the crystal diamond array equipped with running water turn signals and breathing courtesy mode, which echo the headlights, are full of scientific and technological sense and highly recognizable.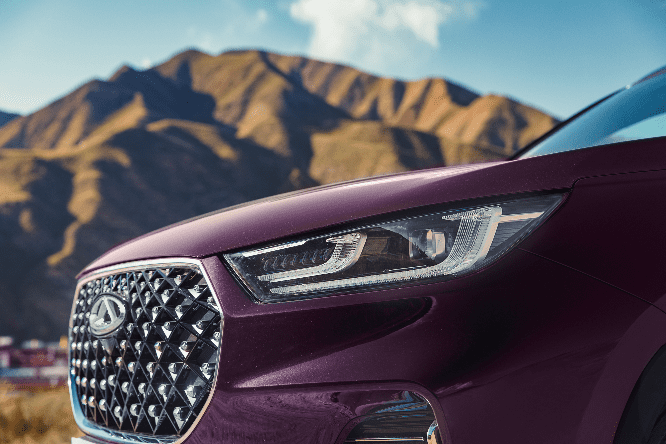 TIGGO 8 PRO Front Side Face
Luxury technological cockpit equipped with first class VIP seats
In terms of the interior, TIGGO 8 PRO adopts encircling cockpit design with elegant and stretching horizontal design elements, which reduces visual interference and makes the cockpit wider. The extremely eye-catching double 12.3-inch split screens and the 8-inch LCD air conditioner and seat touch screen build a three-screen interactive vision of science and technology, which is cool, convenient and practical. In addition, a variety of technical means are adopted to control the noise inside the car to 34 decibels, creating a quieter and more personal cockpit experience. Furthermore, each piece of material and sewing thread of the exclusive close-fitting luxury leather seats show noble and delicate texture. And, these luxury leather seats are equipped with ultra-rich comfortable configurations such as aviation pressure relief headrest, 3D independent ventilation and electric heating functions of the driver and co-driver seats, which bring users noble enjoyment comparable to saloon-cabin.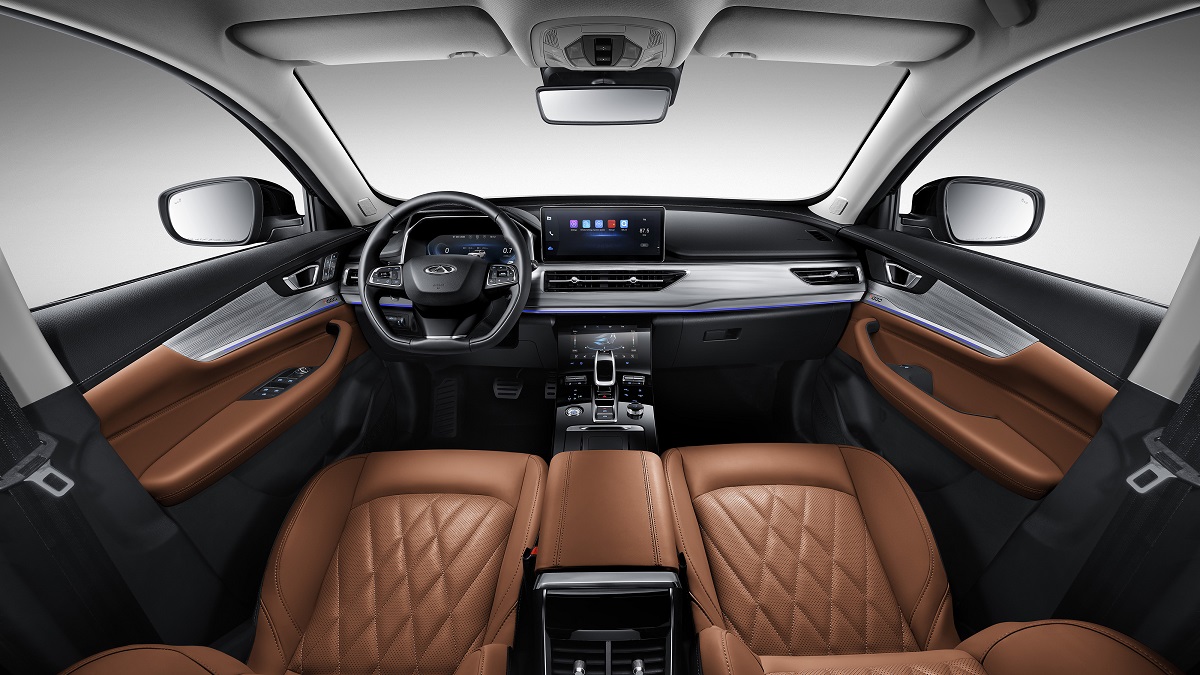 TIGGO 8 PRO Interior
With style and connotation at the same time, TIGGO 8 PRO provides users with a luxurious driving experience that combines technology, ingenuity and physical and mental feelings. Therefore, the well-proven and reliable technical quality makes Chery Automobile conquer the critical eyes of overseas consumers step by step.
At present, Chery is speeding up the global market layout, including building a globally integrated R&D system and sales service system to support the localized operation of Chery products in the global mainstream market. Besides, Chery always conducts after-sales operation based on the user-centered ideas, so as to provide high-quality cars and excellent car owner services for global users.