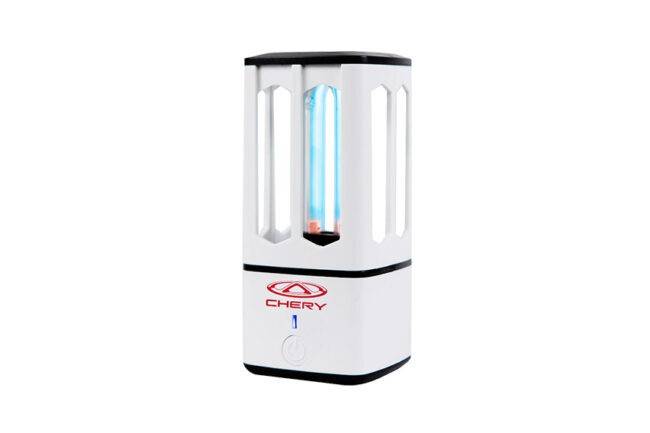 MANILA: Chery Auto Philippines offers a freebie appropriate for the new pandemic normal. The authorized distributor of Chery vehicles in the Philippines is giving away a free disinfecting ultraviolet light with each new Chery unit bought from July 1 to August 31, 2020.
In a release, the company said that the "disinfecting light is a handy and useful tool that will help Chery Tiggo owners sanitize their vehicles. This will supplement the ongoing practice of regular disinfection as a safety and health precaution."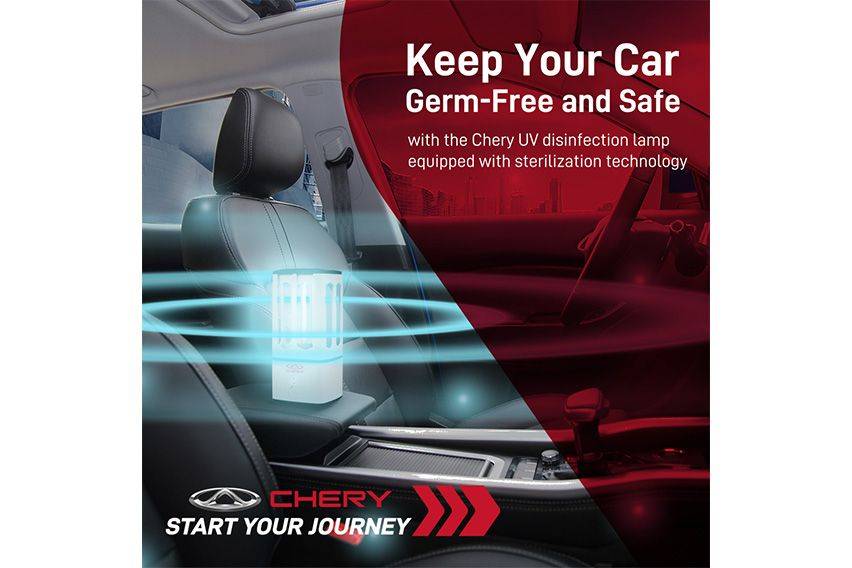 Chery Auto Philippines says that the UV product is intended for use not just in vehicles but for "high-traffic and high-touchpoint areas in homes and offices as well."
The UV lamp has an expected 30,000-hour life span, boasts a 3.8W power output, and uses a rechargeable 1,000mAh battery (charged via USB charging cable). The portable UV lamp is packaged in a box about the size of a smartphone box.
"In the midst of a pandemic that is infecting more and more people every day, it is highly prudent to be extra-cautious in keeping our surroundings clean. And by clean, we mean not just dry and spotless, but absolutely germ-free. This includes our car — a place where we, with our families or colleagues, spend a long time in regularly," continued the firm.
Chery warned that people and animals should not be exposed when the product is in operation to avoid injury caused by direct exposure of the eyes and skin to UV rays.
Additionally, the auto brand has also rolled out the Chery Auto PH App, downloadable for free on the Google Play Store (with an iOS version is expected to follow soon). The app enables customers to digitally browse Chery vehicles along with their specifications, know Chery dealerships nationwide, request for and schedule a test drive, book a service appointment, and order spare parts. They can even request for a quotation, and earn points for using the app to purchase a vehicle, refer a friend, and schedule a service.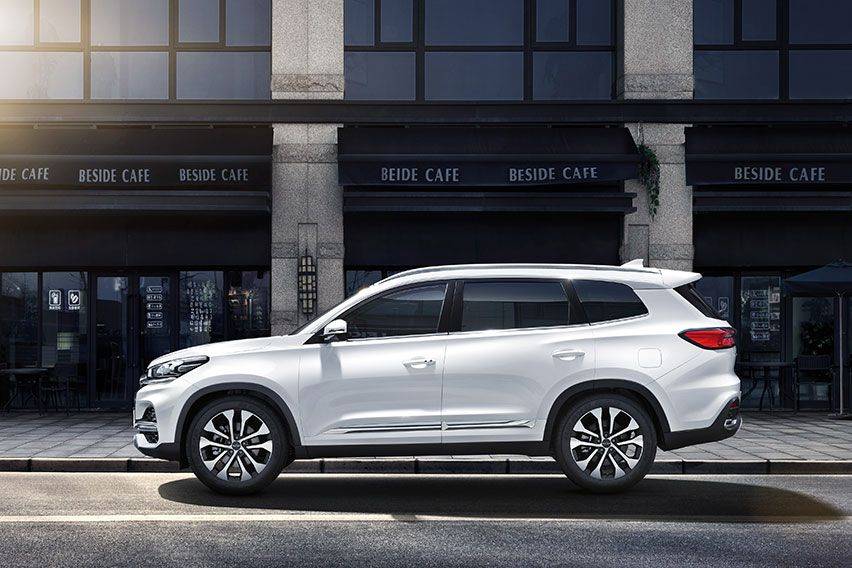 Chery Auto Philippines currently has four crossover models: the subcompact Tiggo 2 and Tiggo 5X, the compact Tiggo 7, and the midsize seven-seater Tiggo 8. All feature a 1.5-liter DOHC 16-valve EFI VVT Euro 5-compliant engine, which is turbocharged in the Tiggo 7 and Tiggo 8. Automatic transmission is available on all models, with MT available on the Tiggo 2 and Tiggo 5X. Prices range from P695,000 for the Tiggo 2 to P1.28 million for the Tiggo 8, "with low down payment and low monthly promos available as a limited time offer (subject to bank approval). Chery also offers special cash discounts of as much as P195,000 off a new Tiggo."
All Chery vehicles come with a 10-year/1,000,000-km engine warranty, five-year general warranty, and a free full preventive maintenance service (PMS) for 3 years. For more information, follow Chery Auto Philippines (Facebook) and @cheryautophilippines (Instagram). People may inquire with the 24/7 Chery Auto Philippines hotline at (0917) 552 4379 or e-mail chery@uaagi.com.
Source: 2020, Aug 4. Buy a Chery Tiggo, get a free disinfecting UV lamp. Retrieved from zigwheels.ph. Authored by Kap Maceda Aguila .