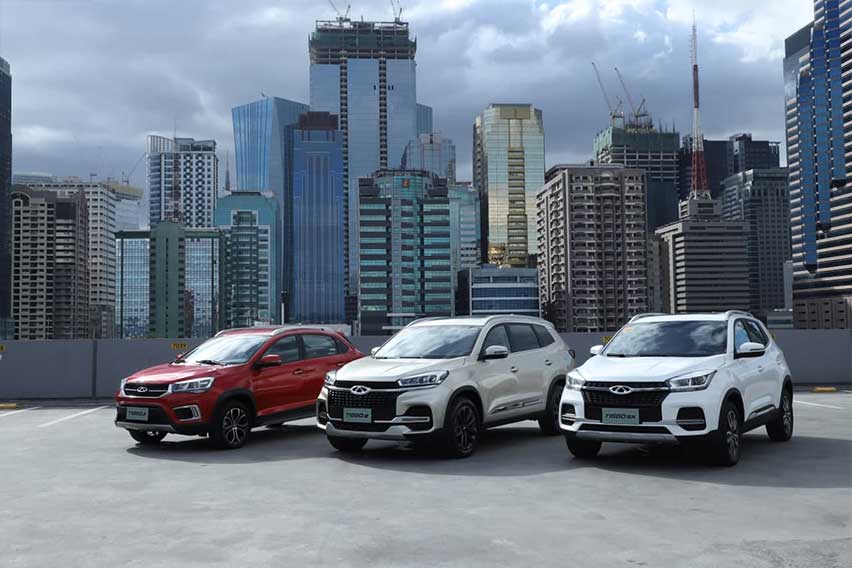 MANILA: Chery Auto Philippines reported that it surpassed its sales target for January 2021. The company was able to deliver 152 brand-new units to customers, 31 over the initial goal of 121 units.
The company said the figures indicate a strong demand for the auto company's four-model range of crossovers.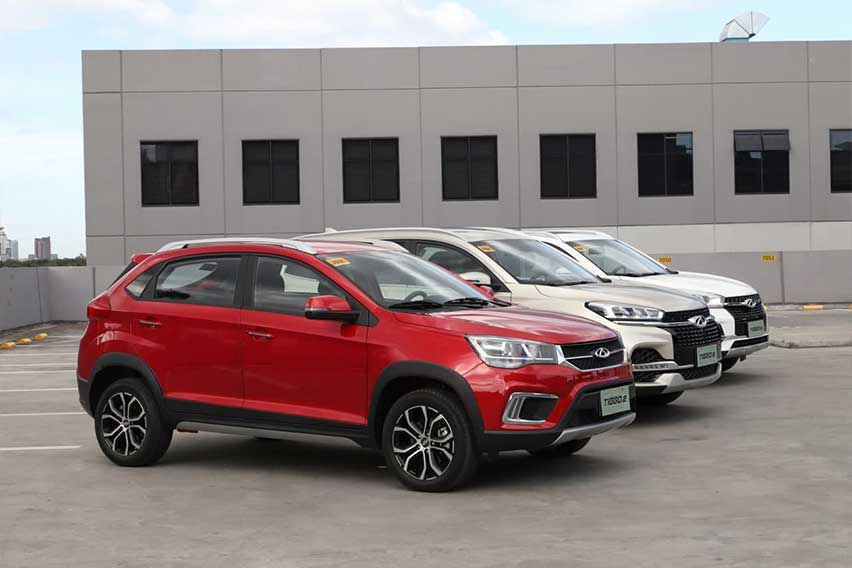 The positive outcome can be attributed to a combination of factors that contributed to the increased awareness of the brand and the value from its crossovers that are packed with features.
The subcompact Chery Tiggo 2 leads the lineup, followed by the Tiggo 5x, and the seven-seater Tiggo 8 midsize SUV.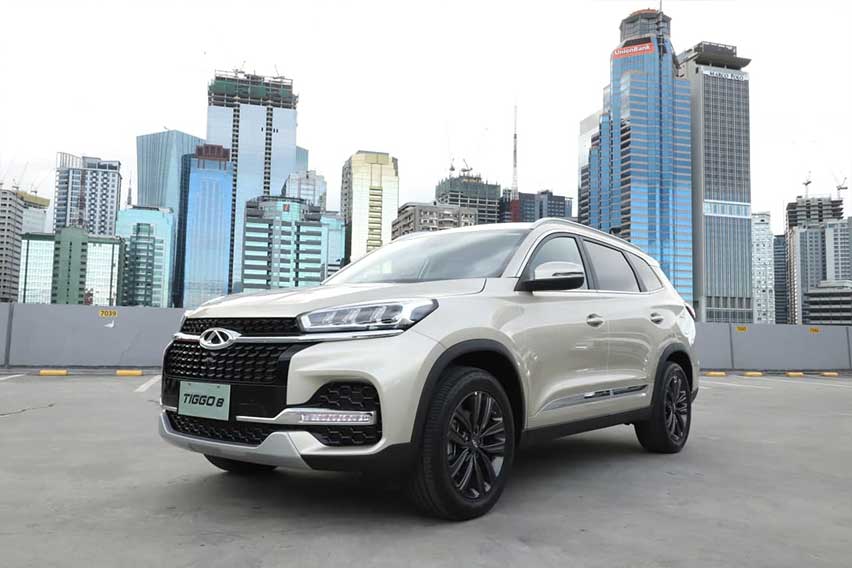 The trendy and expansive Tiggo 7 Pro debuted last January 27, and two units were delivered before the end of the month. Chery continues to receive inquiries and orders, and the model is projected to report strong sales in the next few months.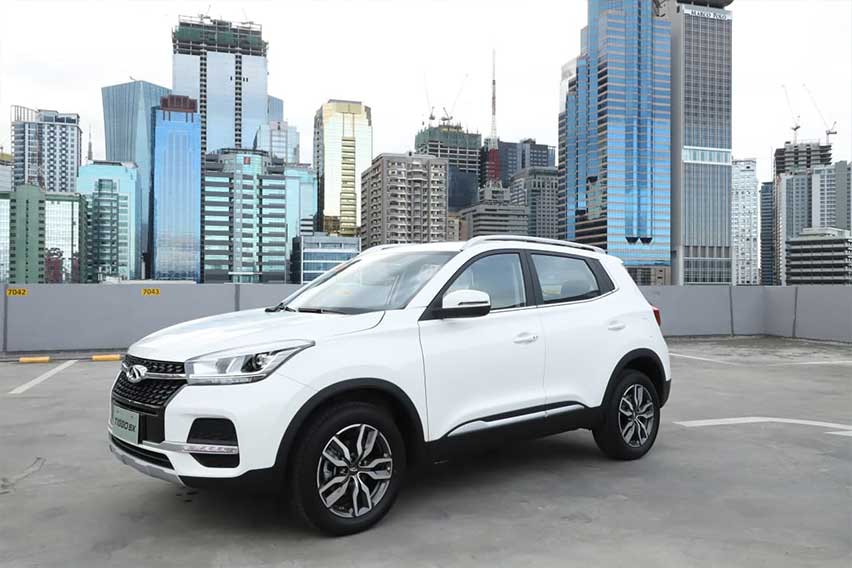 Chery said other factors that led to strong sales are the affordable financing packages with support from the bank partners of Chery, the availability of the Chery EC Mobile Home Service, and the rapidly growing network of Chery dealerships.
The entry-level but feature-packed Tiggo 2 subcompact crossover can be availed in eye-catching two-tone colors with black pillars and roof.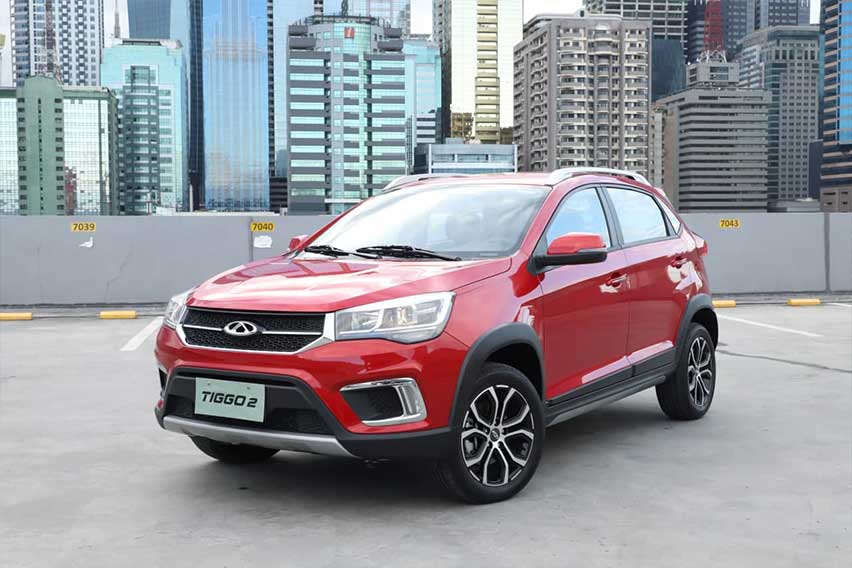 It is equipped with a Euro 5-compliant 1.5-liter DOHC 16-valve VVT engine and is mated to either automatic transmission (P770,000) or manual transmission (P695,000).
The Tiggo 5x subcompact crossover, which has higher specifications, has the same drivetrain as the Tiggo 2 and is also available in either automatic (P860,000) or manual (P818,000) variants.
The Tiggo 5x Luxury is fully fitted with a sunroof and a generous range of convenience and comfort features, and is priced at P950,000.
The all-new compact Tiggo 7 Pro is one size higher than the Tiggo 5x. It is equipped with a turbocharged 1.5-liter engine that generates 210Nm of torque and 145hp. The engine is mated to a completely new continuously variable transmission (CVT).
The eye-catching Tiggo 7 Pro is priced at P1,198,000, which is a mere P3,000 higher compared to its predecessor.
The midsize seven-seater Tiggo 8 boasts elegant features and excellent build. It is powered by a turbo 1.5-liter engine and it retails at P1,280,000.
The Tiggo 8 Luxury EX gets more features and is priced at P1,340,000.
It has a Chery Smartwatch Key that serves like a fitness tracker, which also allows the driver to start the engine and air-conditioning and open the tailgate or windows, among other functions.
Through the excellent periodic maintenance service (PMS) and warranty programs of Chery Auto Philippines, which include free complete PMS for three years, three-year roadside assistance, five-year general warranty, and an industry-leading 10-year/1 million-km engine warranty, market concerns regarding after-sales repair, maintenance issues, and reliability are efficiently handled.
The EC Mobile Home Service allows a health protocol-compliant and highly competent service crew to conduct repairs and maintenance on any Chery model.
Another reliable tool is the Chery Auto PH app that serves as a virtual showroom for customers to browse the specifications and schedule test drives for their preferred vehicles. They can also gain points if they will use the app to buy a vehicle, schedule a service appointment, or refer a friend.
Chery Auto Philippines President Rommel Sytin said, "The ongoing pandemic is proving very challenging for the industry in general, but especially for a brand that was launched just four months before the whole country was put on community quarantine in March last year. But mobility is now more important than ever and people are really taking a long, hard look at products that give maximum value for their hard-earned money."
Source: 2021, February 13. Chery PH exceeds Jan. 2021 sales target. Retrieved from Zigwheels.ph. Authored by Prim Lamaroza.