It includes a 10-year engine warranty, among other perks.
It has almost been two years since Chery Auto Philippines re-entered the local market, and one can say that it is taking the right steps to make its presence known. The Chinese carmaker grew in a relatively short amount of time on the strength of its Tiggo crossover series that have landed endorsement deals with big names, and backed by its after-sales programs.
5 Cool Perks When Buying a Chery Crossover | Philkotse Top List
Dubbed as the Premium Preserv program, it covers a total of four after-sales o
fferings that will make the car ownership experience even better for Tiggo owners. It includes some of the best programs which other car brands don't offer in the local market.
"We are very proud to announce Chery Premium Preserv, a specially crafted platform designed specifically for the Filipino car owner," said Chery Customer Service Division Vice President Erroll Duenas.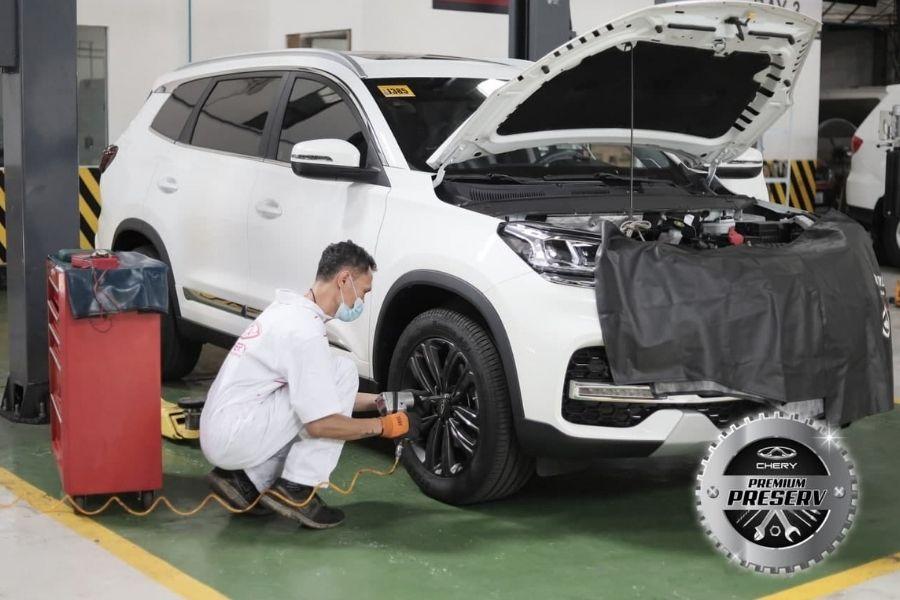 Chery Auto PH Premium Preserv program
It starts with the "Winning 10-5-3-3 Combination" after-sales program. This offers an industry-leading 10-year/1-million km engine warranty, followed by a 5-year/150,000 km general warranty. As for the two 3s at the end, those represent a 3-year free preventive maintenance service (PMS) and 3-year free roadside assistance.
Next on the list is the Chery "EC Mobile Service." With the prowling threats of COVID-19, this program helps maintain a safe periodic maintenance servicing (PMS) and repair service for customers. Under the program, professional technicians are sent visit to Tiggo owners at home with complete equipment, tools, and spare parts, ready to perform various after-sales services.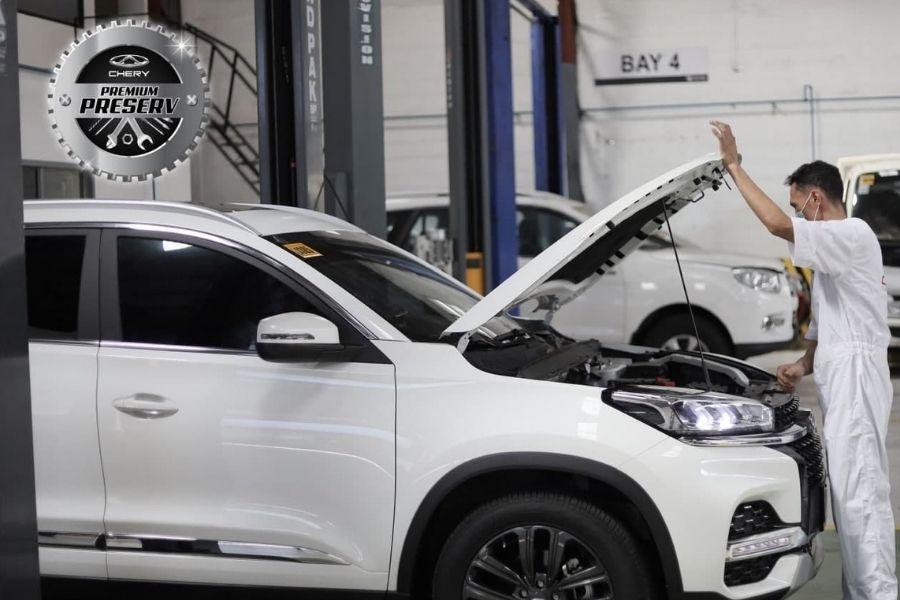 It provides a more convenient car ownership experience
The third one is the Chery "Parts Guarantee." It helps fast-track after-sales services such as PMS since parts are readily available in the car brand's inventories. This saves time especially for those who are always on the go and need their vehicles daily. As a result, Tiggo owners can have an easy and hassle-free car ownership experience.
Lastly, the Chinese carmaker offers the "Chery Auto PH Mobile App." This after-sales program is essential these days considering that most customers have gone online. It includes various functions such as booking for maintenance and repairs, scheduling for EC Mobile Service visits, and buying and reserving parts and accessories. Tiggo owners may download the app on Google Play, iOS App Store, and Huawei App Gallery.
"Chery Premium Preserv is not just any feel-good marketing gimmick, it is the real deal that gives unprecedented protection and convenience to Chery car owners. It will set a new industry standard that even the leading car brands have yet to watch," added Duenas.
Visit Philkotse.com for more automotive news.