MANILA: United Asia Automotive Group, Inc. (UAAGI), the official distributor of Chery vehicles in the country, reinforces its aftersales service reach and capability through the Chery EC Mobile Service program. This will enable certified mechanics to give quality services to numerous customers through the use of specialized Chery genuine components and tools.
This advancement is expected to be of great advantage to fleet customers, who currently need to determine an allotted servicing day when the crew and its service truck can move to their location. This entails less downtime for the trucks, which is an advantage for business operations and passenger vehicle owners alike.
The EC Mobile Service program involves a Gratour MPV equipped with a custom-built body that accommodates a service office. This is fitted with essential tools to conduct preventive maintenance services and other major to minor electrical and mechanical repairs and servicing.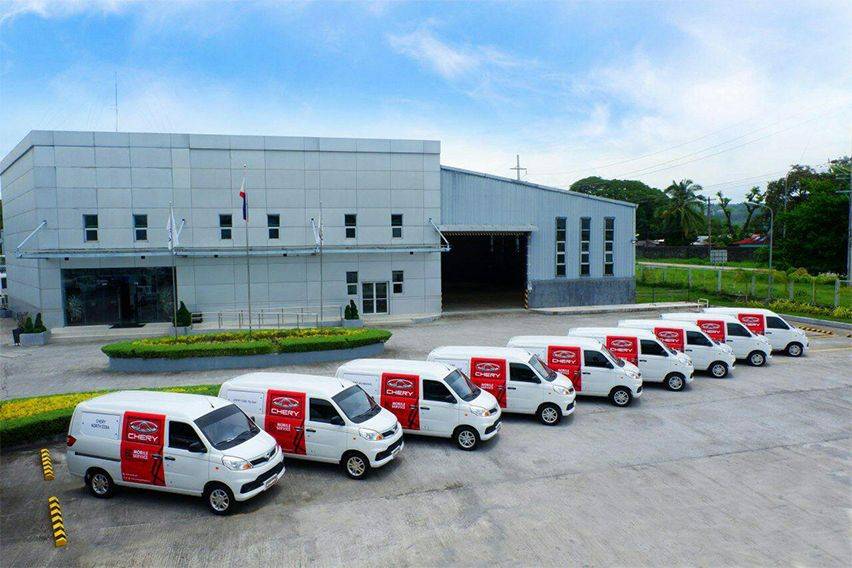 Such services can be conducted through the utilization of specialized equipment, which includes a 1.0-kilowatt inverter set that is used for supplying electric power to tools like the 850-watt electric drill and 750-watt grinder.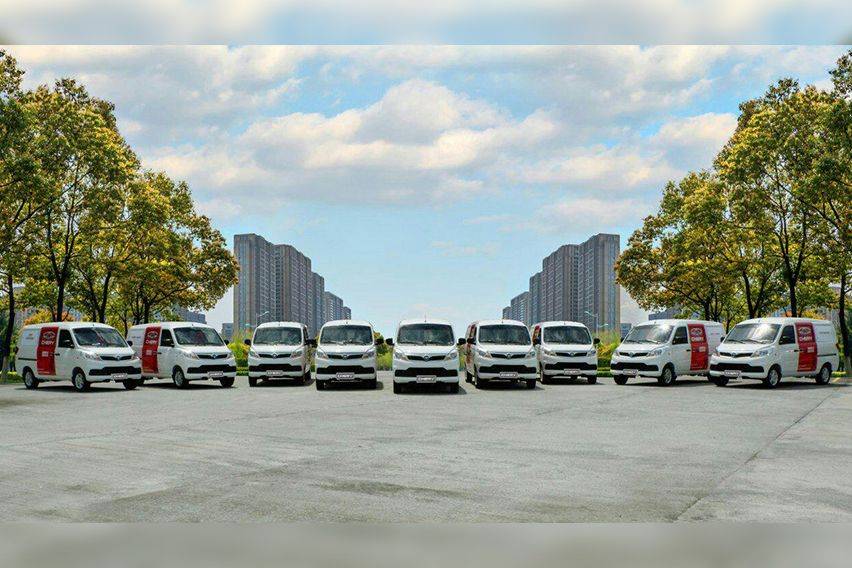 The toolset includes a battery-operated impact wrench used for changing tires and doing other mechanical work, along with two large-capacity oil pans to prevent the spilling of used oil. This is then moved to the integrated used oil depository tanks when conducting PMS. It serves as a way for the technician to conveniently do underchassis work and different precision and essential hand tools.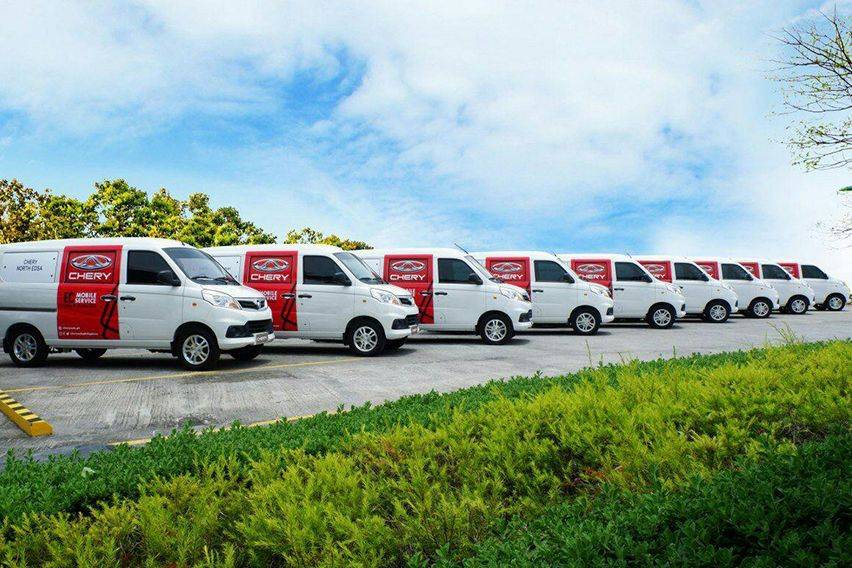 The toolset is also fitted with diagnostic equipment like the Midtronics Battery tester for checking battery health conditions. The tester can give a printout of the state of voltage and health reading for the record of the battery condition of the customer.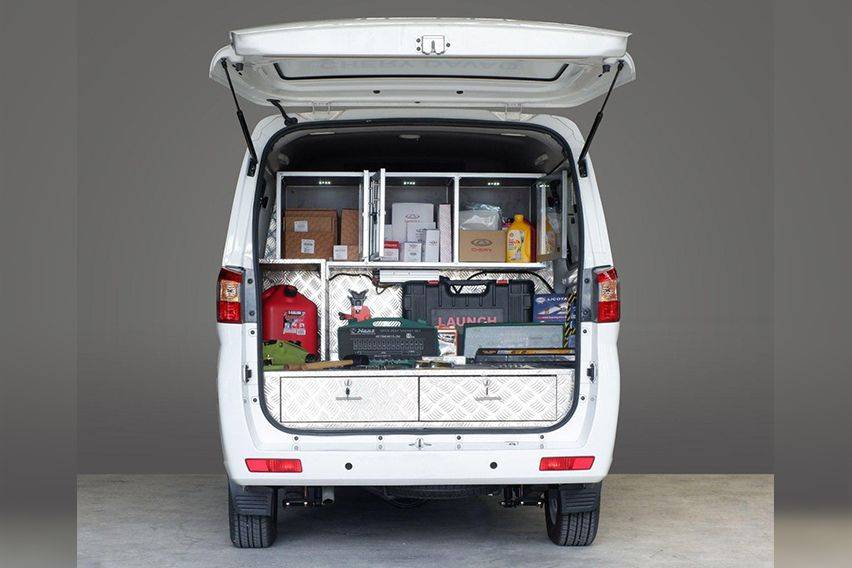 In terms of engine diagnostic requirements, the unit is equipped with fuel pressure, compression, and oil gauges.
The mobile unit is also armed with innovative equipment like the Power Probe 4 Master kit, used for detecting disconnected electrical circuits without disassembling the wire harness and the multi-function car emergency jumpstarter battery for jumpstarting, charging gadgets, and USB equipment.
The air-conditioning system of the vehicle can also be operated through an air-conditioning manifold gauge.
The self-sufficient mobile van is an authentic mobile service center that can go to the locations of Chery customers. The EC Mobile van also takes pride in two sets of 220-volt outlets, as well as the anti-slip flooring. Mechanics can conduct repairs even during the night using spotlights.
UAAGI President Rommel Sytin said that, currently, only select Chery dealerships are specifically offering this aftersales service. However, the EC Mobile Service program will soon be available in other dealerships nationwide.
The program came after the introduction of another aftersales program, the EC (Easy and Convenient) Genuine Parts, where customers can order and inquire for precise components of their Chery vehicle through a hotline number, 0917-592-4379.
This service also enables customers to worry less regarding the availability and authenticity of parts in its total ownership experience, whether within the post-warranty or warranty period.
One of its selling points is the accessibility of being in touch with a representative and having inquiries answered through SMS or a phone call. Another is the precision of being able to look for the appropriate components with extensive and diversified options.
Moreover, another benefit of the EC Genuine Parts service is having such parts obtained at the nearest dealer outlet of Chery in their specific location.
One vital tool during the ongoing pandemic is the recently introduced Chery Auto PH app, which serves as a virtual showroom where customers can look up for the latest vehicle models and specifications as well as schedule appointments for repair, maintenance, and test drives.
Source: 2020, July 7. Chery PH widens aftersales reach with EC Mobile Service. Retrieved from Zigwheels.ph. Authored by Prim Lamaroza.