Chery Auto Philippines' latest addition to its local crossover-only lineup, the Chery Tiggo 7 Pro, didn't have a hard time finding its place in the Philippine market. In fact, the first batch of the model has already sold out, despite being launched in the country only last January.
"We are happy to see such strong demand for the all-new Chery Tiggo 7 Pro. We had high expectations for this model with its upmarket good looks backed up by a generous set of luxury and safety features, and we are not disappointed by consumer response," said Chery Auto Philippines President Rommel Sytin.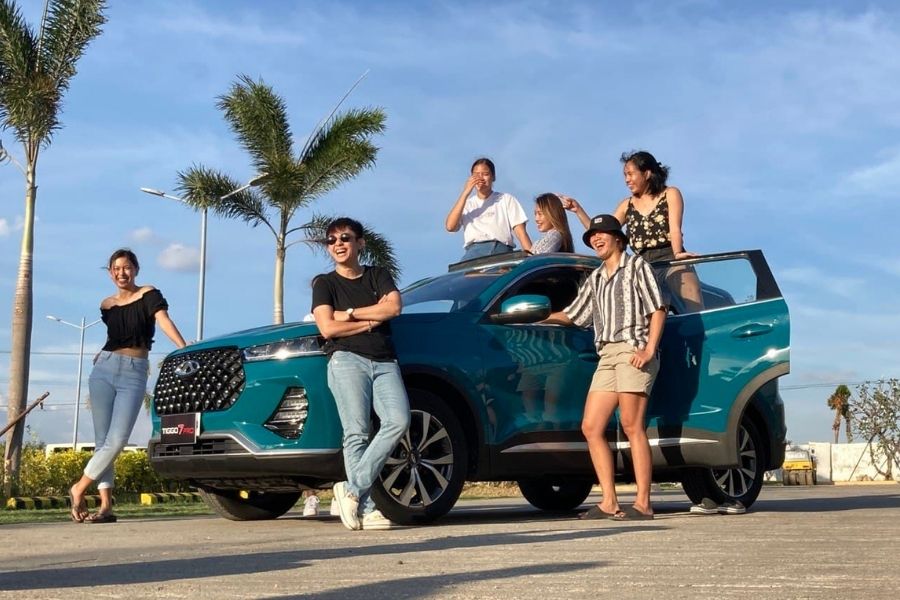 Members of the Chery Tiggo Crossovers volleyball team try the new Tiggo 7 Pro
To put the Chery Tiggo 7 Pro to the test, the stylish compact crossover was driven by members of the Chery Tiggo Crossovers volleyball team. Each one was impressed not only with the apparent stylish look of the Tiggo 7 Pro, but also its on-board features.
"The steering is light, it's very comfortable yet sporty to drive. The interior is very spacious and quiet and has advanced features. I'm amazed by the 360-degree camera, front and rear parking sensors, and power tailgate, which makes parking and loading cargo very easy," said the team's opposite spiker Dindin Santiago-Manabat.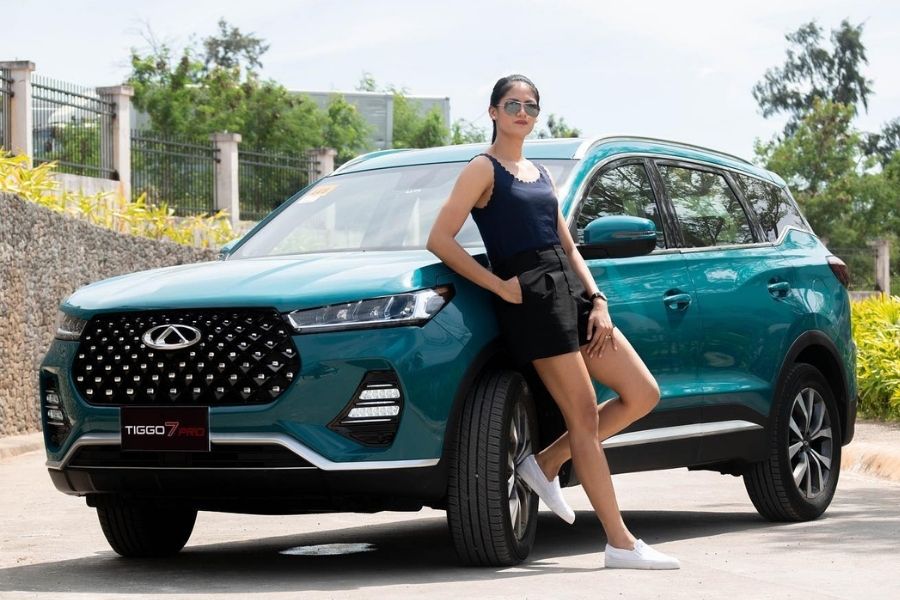 Dindin Santiago-Manabat of the Chery Tiggo Crossovers
"I'm excited about the automatic power tailgate, wireless mobile charging, and the huge panoramic sunroof! What I love most is the sunroof which allows you to feel and appreciate the wind and the beauty of nature. It provides that fairytale movie-like experience." shared outside hitter Eya Laure.
Her sister EJ Laure, also an outside hitter, was impressed with the driving experience of the Tiggo 7 Pro. "I prioritize comfort and space in a car, especially as I have a baby, so we rode the Tiggo 7 Pro and felt its smooth ride, quiet and spacious cabin, plus the cool air conditioning, we were so happy," she said.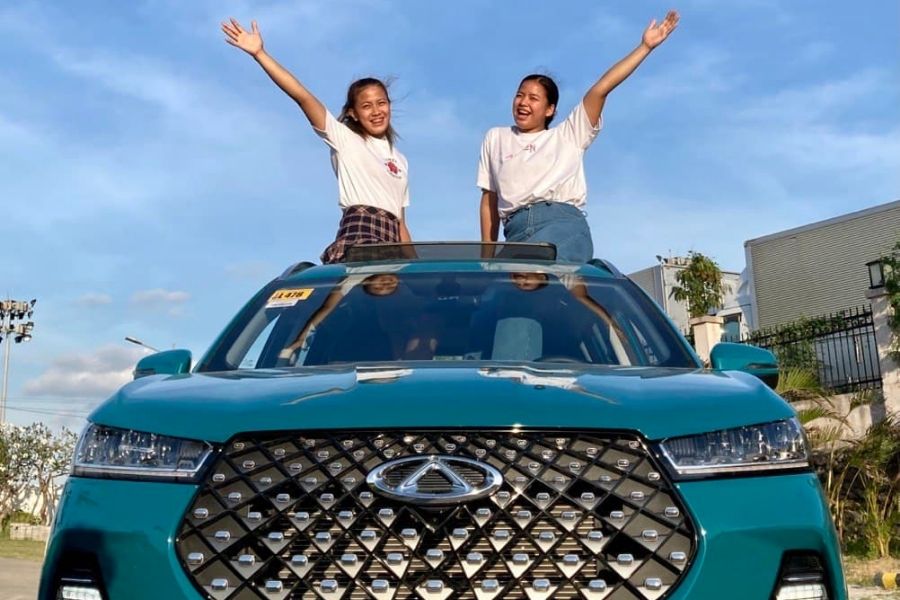 Sisters Eya and EJ Laure with the Chery Tiggo 7 Pro
Chery Auto Philippines currently offers the Tiggo 7 Pro compact crossover at Php 1,198,000. It also comes with a 10-year/1 million-km engine warranty, a 5-year/150,000-km general vehicle warranty, free 3-year preventive maintenance service (PMS), and free 3-year roadside assistance.
Here at Philkotse.com, we value your interest in the automotive industry. Visit our website to find out more.
Source: 2021, March 25. Dindin Manabat, Laure sisters share their Tiggo 7 Pro experience. Retrieved from philkotse.com. Authored by Rex Sanchez.