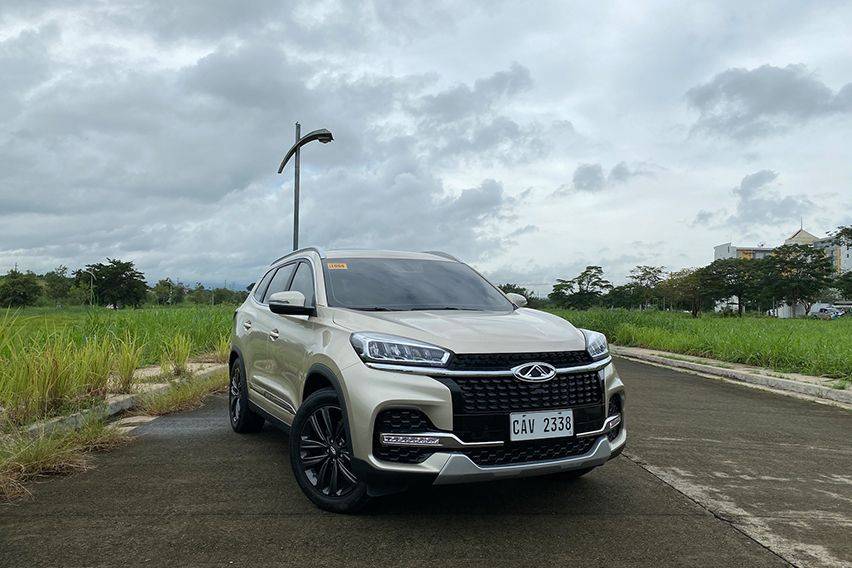 Chinese auto brand Chery made a juicy return to the local market late 2019 by simultaneously launching four crossovers, all under the distributorship of UAAGI (United Asia Automotive Group, Inc.).
The Chery on the icing is the Tiggo 8 that comes with all the bells and whistles of a top-of-the-line nameplate, including a smart watch that's not only a health monitor, it also works as a key fob that can lock/unlock the door, lower all windows, and open the rear door, it can even start the engine remotely.
Leave your biases at the door and lower that eyebrow because there's more to this vehicle than meets the eye. Read on as I recount my time behind the wheel of this seven-seater SUV.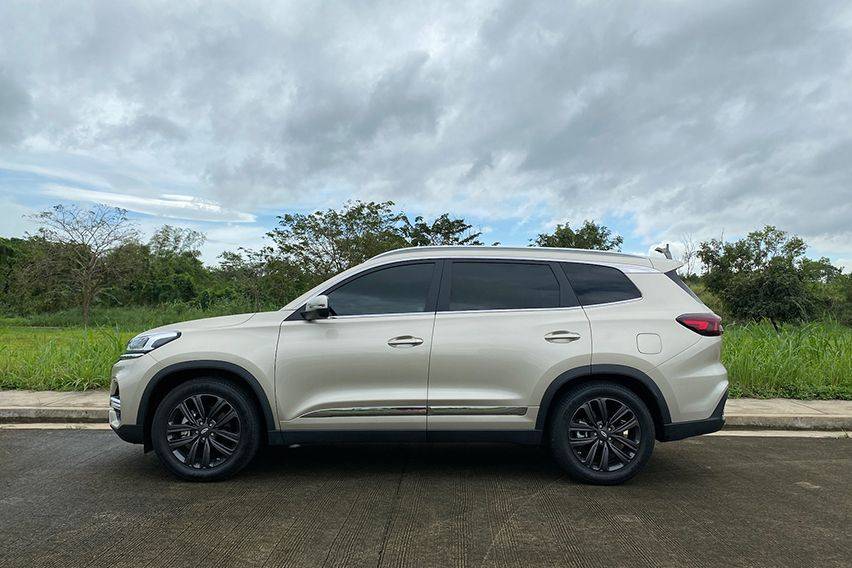 If you're thinking it is "seven-seater" big, it's not. In fact, it surprised me that it looks just like your typical compact SUV on the outside, low height (1,746 mm), slim (1,858mm), could be just a tad longer (4,700mm) than the usual but definitely not by much.
Its design, especially in front, is quite fetching. It has, what Chery calls, a "starry sky" grille. What it looks like is a large glossy mesh, wide from side to side and top to bottom, extending all the way to the bottom part of the front bumper and the housing of the LED foglamps and ending just before the undercover garnish.
There's a chrome bar that runs across the grille, connecting right where the logo is in the middle, and its flanked on both sides by slim halogen headlamps.
Save for a couple of strakes on the hood and the chrome strip along the rocker panel, the body is devoid of extra creases, which gives it a clean and classy look.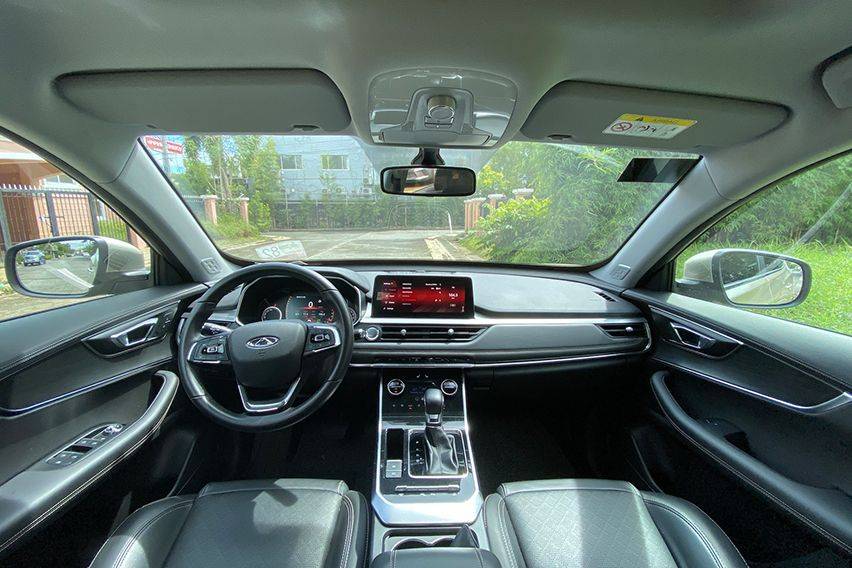 It does have rails over the sloping roof, a rear spoiler, a rear window wiper, a high mount stop lamp, a shark fin antenna, rear fog lamps, a rear undercover garnish, and a red bar that connects the rear combination lamps over the inductive electric trunk door.
If the exterior features seem comprehensive, well that's because they are. Nothing appears amiss and everything looks very well put together.
Lock and unlock the doors, and open the rear door automatically via the key fob or my favorite, use the companion smart watch that doubles as a health watch and remote control of the vehicle. Just swipe on the watch's screen to find the controls to lock/unlock the doors, open all windows, open the rear door, or start the engine. I tried it several times, and it works. The only problem is, there's no way to close the windows from the watch, but maybe that's asking too much.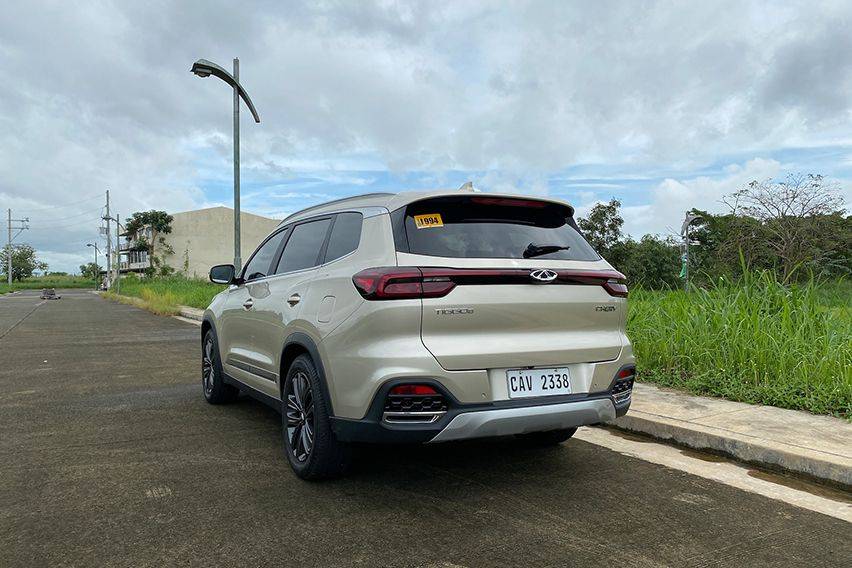 It doesn't feel as compact in the cabin as the exterior would make it seem. There's good enough space that made me feel comfortable in front despite the wide center console and the amount of gadgetry it comes with.
The faux leather seats are very snug. The driver's is power adjustable while the front passenger isn't. What makes this a more believable seven-seater (because there are just some models out there that can only fit midgets in the third row) is the fact that the second-row can slide forward to provide a considerable amount legroom for the sixth and seventh passengers.
Dashboard layout isn't too elaborate but it isn't boring either. It has a brushed aluminum strip where the 10.25-inch LCD touchscreen infotainment monitor is mounted that stretches all the way to the passenger's far side air vent.
It also uses a eight-inch LCD monitor in the instrument panel that allows you to view a variety of vehicle data including tire pressure and fuel usage just by flicking a switch on the multi-function steering wheel.
The aircon controls are mounted on a glossy full-touch panel just in front of the shift knob and just above it are discreetly placed slim buttons for the hazard light and additional audio controls.
Powering this unit is a 1.5L TCI (transistor-controlled ignition) engine with a Honeywell turbocharger and BergWarner DVVT (dual variable valve timing). Max output to the six-speed dual-clutch transmission is 145hp and 210Nm of torque.
Like any other model driving under Eco mode, it is sluggish and fails to excite the senses. Sure, its fuel efficient at close to 8 kilometers per liter but I'd be willing to give up a few clicks for a little bit of fun. That's when you'll realize that Sport mode is what you should use and where the Tiggo 8 wants to be. The engine roars just a little louder but the response is way more immediate, and as a driver, it's a lot more satisfying. I didn't have to exert too much pressure on the throttle for what I wanted it to do and to be honest, it actually even feels like the vehicle wants to be pushed and prodded like this. Its movements felt smoother and it didn't feel like it was dragging its 1.5-ton body around anymore.
NVH (noise, vibration, and harshness) level isn't where it's supposed to be just yet, but it is leaps and bounds better than where it was the last time the brand was here. There's still some chatter from the body, especially when the road gets bad, but at least now everything fits like it should visually. Just a few tweaks here and there, a tightening of the screws so to speak, and the next update should be ready to compete with Korean brands.
Steering response is good. The EPS (electronic power steering) feels is just right as well for its body size, not too light, yet not too heavy either. What it needs to improve on is rollover resistance as it doesn't balance itself very well around corners for a crossover.
In terms of advance safety features, it also brings a solid suite of technologies. It has six airbags, ESP (Electronic Stability Program), hill descent control, cruise control, dynamic track reverse image, front and reverse radar, a reverse monitor, and even an electronic parking brake with auto-hold function.
It also doesn't hurt in the looks department that it sports 18-inch black alloy wheels, and comes with a panoramic sunroof with anti-pinch windows.
Plus, you can really load it up as the configurable second- and third-row seats can fit anywhere from 892 liters to 1,930 liters worth of cargo.
If its parts and service you're concerned about, Erroll Dueñas (UAAGI Vice President for Customer Service Division) said that they have enough in stock to actually build a whole unit locally so worry about that no longer.
It isn't perfect yet, what vehicle really is, but be content in the fact that it is a work in progress and that the people at UAAGI have their ear to ground to make sure you see and experience the new and improved Chery brand.
So, if you're in the market for an SUV, don't overlook the Tiggo 8. It's a smart and spacious seven-seater that presents a sweet and juicy deal starting at just P1.280 million.
Photos by Eric Tipan
Source: 2020, November 13. Tiggo 8, the smart and spacious Chery. Retrieved from zigwheels.ph. Authored by Eric Tipan.